These easy red enchiladas are awesome with my homemade red enchilada sauce. They come out of the oven creamy, bubbly, and delicious. They're a great way to use up leftover meat. Turn them into chilaquiles for an even easier meal.
---
Red Enchiladas are a scrummy combination of everything I love about comfort food and Mexican cuisine. They come out of the oven creamy, bubbly, and delicious.
And unlike a lot of the recipes you'll find out there, we make these enchiladas with authentic ingredients.
A quick bit of background: I credit a lot of what I know about Mexican-inspired cooking to poring over cookbooks like Rick Bayless' Mexican Everyday
and Mexico One Plate At A Time
.
These books share a bit about the culture behind each dish, and they're beautifully photographed—a food pornographer's dream. (I adapted my red sauce from the "Street Style" Red Chile Enchiladas in the second book.)
The sauce for red enchiladas or chilaquiles
We make this red enchilada sauce with rehydrated ancho chiles and charred veggies that are puréed together and slowly simmered until thick and rich.
It freezes well, so any time you want an easy meal of enchiladas or enchilada sweet potato noodle bowls, for example, you can thaw out the sauce and zoom-zoom!
If you don't have time to make authentic red enchilada sauce, you can make my Quick Smoky Red Enchilada Sauce in less than 20 minutes—or use your favorite jarred sauce.
Another great thing about these Red Enchiladas is that they're a fantastic way to use up leftover meat.
For example, when you have a rotisserie chicken kicking around in your fridge.
For us, it's usually smoked pork: Phil smokes some sort of meat almost every weekend during the summer.
So, we always have "food-savered" portions of yummy smoked pork in the freezer.
Assembling the Red Enchiladas
Tortillas or tortilla chips?
I'll be straight with you: toasting the tortillas, dipping them in sauce, adding the meat, and rolling each enchilada one by one is a bit of a production.
That's why these days if I'm making Red Enchiladas, I often choose to layer the tortillas as you'd do for a lasagna.
OR, I choose the chilaquiles route, in which you coat extra-thick Mexican tortilla chips with your salsa, mix in your meat, and cover the whole thing with enchilada sauce, crema, and cheese before baking.
The cheese
Speaking of cheese, you can use whatever you have on hand.
My favorite combination is enchilada cheese and some grated Cotija cheese.
I'm always careful with the Cotija, though: also known as "Mexican Parmesan," it can be quite strong.
Taste it first.
If it's a really strong flavor, only add about ¼ cup to the entire casserole.
Done this way, the cheese adds a subtle, complex, almost nutty flavor that does amazing things.
Make it kid-friendly!
Whatever form of Red Enchiladas you choose to make, one thing I've learned from our three kids about any baked casserole-type meal is that picky eaters do not appreciate THINGS sticking out of the casserole that are not coated with sauce.
These tend to get crispy and browned ("burned") in the oven. For this reason, I make sure to leave no naked spots in my assembled casseroles.
When the Red Enchiladas finish baking, sprinkle them with cilantro (unless you're a hater) and serve.
I have been assured that the leftovers are great, despite cookbooks warning that the tortillas get soggy.
This is one of those "Old Faithful" recipes that I come back to again and again. It's always a big hit with the fam.
If you're looking for more inspiration for cooking with leftover meat, have a look at Using up Leftovers!
Or, if you're looking for more Latin American-inspired recipe ideas, check out my Mexican-Inspired Recipes for Cinco de Mayo!
For a more decadent version of enchiladas, check out my Creamy Green Chile Turkey Enchiladas!
I am excited to be linking this recipe up with #CookBlogShare over at Hijacked By Twins: check it out for more fantastic recipes here!
---
---
Red Enchiladas or Chilaquiles
These easy red enchiladas are awesome with my homemade red enchilada sauce. They come out of the oven creamy, bubbly, and delicious. They're a great way to use up leftover meat. Turn them into chilaquiles for an even easier meal.
Ingredients
2 cups cooked meat, (like leftover Pork Salsa Verde or cooked chicken)
2 cups Red Enchilada Sauce, (recipes in Recipe Note #1; or use a good-quality jarred sauce
3 tablespoon canola oil
1 cup Mexican crema or sour cream
2 cups Mexican quesadilla cheese,, divided
¼-1/2 cup Cotija cheese, (optional, to taste; see Recipe Note #2)
12-13 corn tortillas, (or see chilaquiles riff in Recipe Note #3)
Chopped cilantro for serving
FOR CHILAQUILES
1 13 oz. bag of MEXICAN tortilla chips,, THICK ones!
Instructions
Preheat your oven to 350°. Mix about ¼ of the sauce, ½ of the crema (or sour cream), and ½ of the cheese with your cooked meat.
Soften your corn tortillas by brushing lightly with oil and baking 2-3 minutes on a rack in the oven.
To assemble the enchiladas, dip both sides of the tortilla into the sauce in the baking dish. Add a portion of the meat mixture (~2 tablespoon, depending on the size of the tortillas), roll up, and place seam-side-down into your baking dish. Repeat until you fill the dish.
Cover the enchiladas evenly with the remaining sauce. Cover with remaining cheese. Bake until bubbling and golden, 15-20 minutes. Sprinkle with cilantro and serve immediately.
Notes
Red Enchilada Sauce is based on an authentic Mexican sauce: it's a weekend cooking project-caliber sauce. If you're in a hurry, my Quick Smoky Red Enchilada Sauce is done in under 20 minutes: you can have it simmering while you do some of the prep for the enchiladas.
Cotija cheese can be very strong: taste it first. If it has a strong flavor, use only ¼ cup.
For Chilaquiles: Add your chips to an ungreased, 9x13" baking dish. Pour the salsa mixture over the chips, turning them as necessary to make sure they're all coated in sauce. Mix the pork with the remaining salsa and add to the chips, mixing to distribute the meat evenly. Drizzle with remaining crema and cover with remaining cheese and onion rings. Bake until bubbling and golden, 10-15 minutes. Sprinkle with cilantro and serve immediately.
Casserole-style: You can also make the enchiladas casserole-style by laying the softened, salsa-dipped tortillas flat across the bottom, adding your meat mixture, and topping with another layer of tortillas. Cover with the remaining sauce, cheese, and onion rings, and then pop into the oven. Bake and serve as directed above.
Nutrition Information:
Yield:

4
Serving Size:

2 enchiladas
Amount Per Serving:
Unsaturated Fat:

0g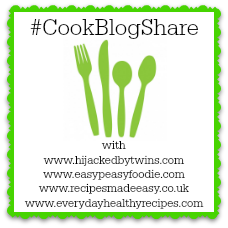 Related
Authentic-ish, made with rehydrated guajillo chiles and charred vegetables, puréed, and simmered. Rich, smoky, and complex. Great to have on-hand for making an easy dinner anytime.
Made with Salsa Verde and leftover Green Chile Pork, these enchiladas are Mexican comfort food at its finest. (Easily adaptable to any cooked meat you have on hand!)
Red Enchilada Bowls with Sweet Potato Noodles
A healthier version of the enchilada bowls from Chipotle. Served with homemade red enchilada sauce, black beans, cheese, and any fixings you like.
Creamy Green Chile Turkey Enchiladas
The sauce on these enchiladas is out of this world. This is our favorite way to use up leftover turkey from holiday dinners!