Roast Garlic-Sweet-Pepper Bruschetta is a perfect appetizer for a dinner gathering or date night. Leftovers make a wonderful topping for pizza or a no-cook sauce for pasta.

Roast Garlic-Sweet-Pepper Bruschetta boasts vibrant colors and the taste is positively...voluptuous. Although it takes close to an hour to make, a lot of that time is hands-off. But the real bonus is that it can be done in advance. Simply take the finished dip out of the refrigerator and let it come up to room temperature before serving. Any leftovers of this bruschetta topping are fantastic as a topping for pizza or a no-cook sauce for pasta.
Unsolicited Italian lesson for the day: BRUSCHETTA is pronounced "broo-SKAY-ta", never "broo-SHEH-ta".
Prepping Roast Garlic-Sweet-Pepper Bruschetta
Roasting the sweet bell peppers accomplishes 2 things. First, it enhances the flavor of the peppers with smoky, caramel notes from charring under the broiler. Second, it makes peeling the peppers really, really easy. I let the charred peppers hang out in a zip-top bag for a while, which lets them sweat, loosening the skin from the flesh.
If you wanted to really simplify this recipe, you could use jarred, roasted sweet bell peppers. I won't tell anyone.
But don't cheat on the garlic. It's easy, and the end result is glorious. To roast garlic, I simply cut some of the root side from the head to create a level surface, then place the cut side into olive oil, salt, and black pepper in some foil and wrap it up like a Hershey's Kiss.
A quick 350 ºF roast later, we've got garlic gold.
Roast garlic is a wonderful thing to have on hand in its own right. I've heard it called "Italian butter" because it's wonderful mixed with olive oil and cheese, then smeared on bread. We don't use the entire head of garlic for this recipe: I happily keep the remainder in the fridge for 2 weeks so that I can add it to sauces or use it as a schmeer.
Here's a summary of the prep process, in collage form (well, I have to admit that it's a bit "prettified": for example, you don't see the mess of pepper skins in my sink!):
Assembling Garlic-Sweet-Pepper Bruschetta
After the garlic and bell peppers are roasted, peeled, and minced/cut up, it's a simple matter of mixing everything in a serving bowl and setting out with some toasted baguette. Depending on my crowd, I either cut the bread into individual servings or let people rip off chunks of bread family-style.
And there you have it! Nothing says "family" more than gathering around a bowl of delicious Roast Garlic-Sweet-Pepper Bruschetta topping and breaking bread together. I hope your family loves it!
—xoxo Michelle

Linkies
I'm sharing my Roast Garlic-Sweet-Pepper Bruschetta recipe with these link parties:
---
---
Roast Garlic-Sweet-Pepper-Bruschetta
Roast Garlic-Sweet-Pepper Bruschetta is a perfect appetizer for a small gathering or date night. Leftovers make a wonderful, no-cook sauce for pasta.
Ingredients
FOR ROASTING THE BELL PEPPERS AND GARLIC
4 red and/or yellow bell peppers,, washed and dried
1 head garlic
2 tablespoon extra-virgin olive oil
⅛ teaspoon salt
¼ teaspoon freshly ground black pepper
FOR ASSEMBLING THE BRUSCHETTA
roast bell peppers (from above),, seeded and diced into bite-size chunks or strips
4 cloves roast garlic (from above),, plus reserved olive oil mixture from the foil pack
¼ cup extra virgin olive oil
¼ cup Romano cheese,, grated
3 tablespoon Italian parsley,, chopped
1 baguette,, toasted and cut into individual servings
Instructions
ROASTING THE BELL PEPPERS
Set the broiler of an oven or toaster on high; place a rack about 4" away from the element. Wash and dry the the bell peppers; place on a foil-lined sheet pan, and set the pan under the broiler. Watch carefully: when the skins begin to blacken on one side, turn the peppers to the next side that lets them lay flat. (Be sure not to let them get TOO black, or they'll be hard to peel later.) Continue blackening and turning until 2-3 sides have turned black.
Remove the peppers from the oven and place in a plastic zip-top bag. Let sit for 30 minutes.
Remove the peppers from the bag. Peel the skins (they should pull away easily from the flesh) and discard. Pull the peppers apart; remove the seeds and discard. Cut the peppers into bite-sized pieces or strips. Set aside.
ROASTING THE GARLIC
Preheat oven to 350º. Take a ~8x8"piece of foil and make a pocket (I do this by putting my fist in the middle of the foil and loosely folding up the sides). Add the olive oil, salt, and pepper to the pocket; set aside.
Make a cut through the entire head of garlic about ¼" from the root end. Discard root end. Place the garlic on top of the olive oil mixture (cut-side down). Fold the sides of the foil up and around the garlic head (like a Hershey's Kiss). Place in the oven; roast for about 15 minutes, or until the garlic is fragrant but not burned. Remove from the oven and set aside.
ASSEMBLING THE BRUSCHETTA TOPPING
Unwrap the garlic from its foil package, being careful to save any remaining olive oil mixture. Pop out 4 cloves (they should slip right out of the garlic head). Smash with the side of a knife and discard any skins. Mince and add to a serving dish, along with the reserved olive oil mixture. Reserve the remaining garlic (see Recipe Note #1).
Add the roast bell pepper, olive oil, Romano cheese, and chopped parsley to the serving dish and mix. Serve alongside toasted baguette.
Notes
Roast garlic is practically worth its weight in gold. Milder than raw garlic, roast garlic adds a ton of flavor and nuance to sauces or soups. It's also fantastic mixed with a touch of EVOO and Parmesan or Romano cheese, then spread onto a chunk of crusty bread. 
---
ADDITIONAL NOTES
leftover roast garlic-sweet-pepper bruschetta will keep in the refrigerator up to 2 weeks in an airtight container. For a wonderful no-cook sauce, add 2 tablespoon of the mixture to a serving of cooked pasta, along with a couple of tablespoons of the pasta cooking water and 1–2 tablespoon additional Romano cheese. Toss well and serve. Or, use it as a pizza topping!
This recipe can be modified for vegetarians by using a vegetarian-friendly substitute for Romano cheese.
Nutrition Information:
Yield:

6
Serving Size:

1 grams
Amount Per Serving:
Unsaturated Fat:

0g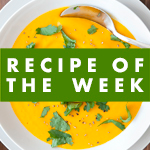 Related
| | | |
| --- | --- | --- |
| | | Healthy Dorm-Room Microwave Pasta: although I wrote this recipe with college students in mind, this has become a favorite go-to lunch for working at the office or from home. Leftover Roast Garlic-Sweet-Pepper Bruschetta topping would make an amazing sauce for elevating the basic pasta recipe. |